We Europeans want to encounter each other on a thematic basis. That is why the workshops and activities lie at the heart of EBB. Each workshop should have about 10-20 participants from at least two European countries and each of them should focus on a specific topic. The workshops run over two days in three modules. Each participant can choose to join one or more workshops or activities.
The subject/content of a workshop or activity can be anything that interests us citizens. After all everything has European aspects.
The workshops are offered, prepared, organised and carried out by a workshop leader/leading team. Here you can find an overview of the workshops planned for 2020. We are in contact with the leaders and try to offer the same or similar workshops in 2022.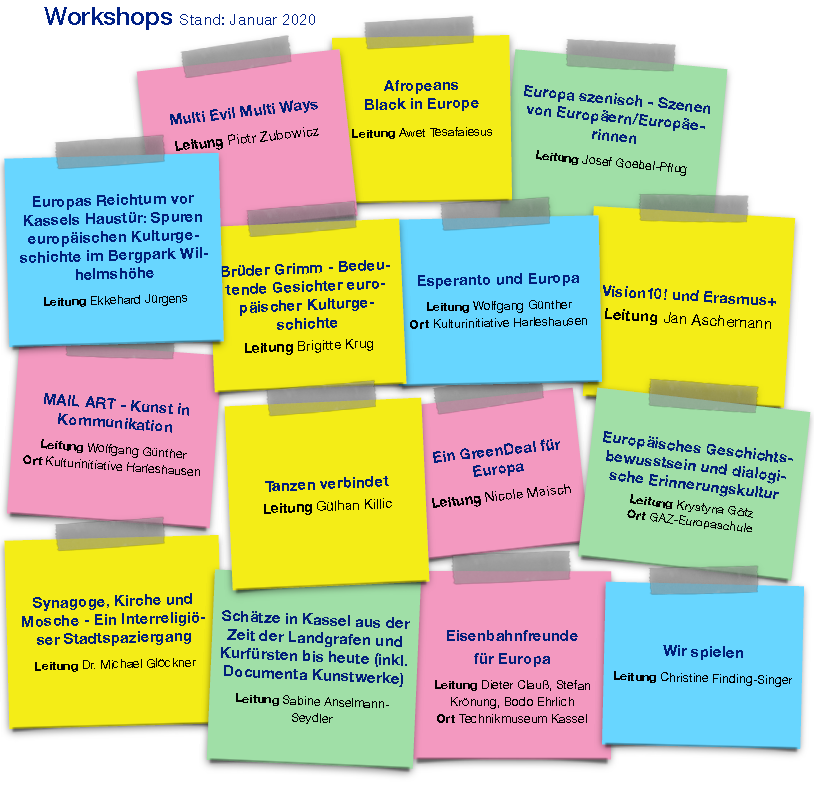 The workshops can be very diverse. Watch the video of the workshop European Historical Awareness from the EBB 2018.
Current list of workshops (January 2022):
Rule of Law in Europe
Democracy in Europe
Multi Evil Multi Ways
Humanitarian volunteers in Europe – the Malteser
MAIL ART – Art in Communication
More workshops will be added!
If you or your club/association would also like to offer a workshop or project, then please complete this form: